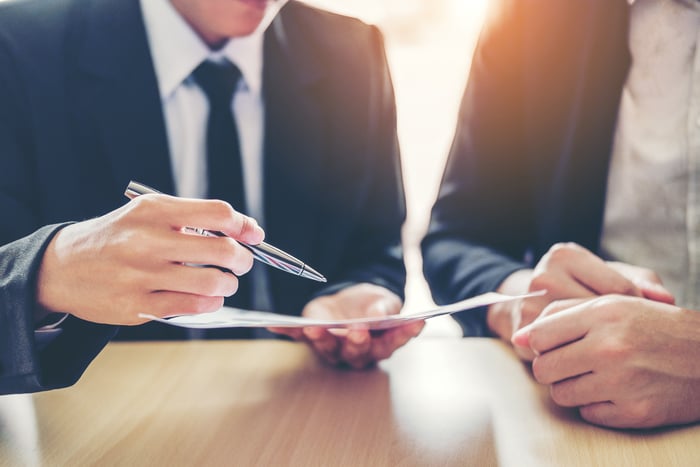 If you have considered outsourced HR for your business, it is only natural that you would want to learn as much about it as possible. You probably know that you can find out a lot by searching online. However, there's information that is hard to know unless you've tried it yourself. We're going to cover some of this "deeper knowledge," so you can get a feel for the big picture. Here's the real scoop on how outsourcing human resources can impact your business as a whole and how a PEO can become much more than just a vendor to your company.
Cost Savings
A small to medium-size business can easily spend hundreds of thousands of dollars on HR staff every year. If you have considered adding to your HR department, an outsourced HR firm can expand your resources without the additional expenses of a new hire.
In addition to saving money on the actual hire, a qualified outsourced HR relationship often gives you more "power" in the HR department. We often find that internal HR team in the small to medium business world is either an "unarmed soldier" (amply qualified, but not given sufficient resource to build an HR function) or a "guide-less traveler" (someone who has inherited HR responsibility without much training or expertise, and is forced to use Google searches and improvised knowledge to get through the daily challenges of HR responsibility). A knowledgeable outsourced provider saves you hard dollars, of course, but also makes your existing investment in your team exponentially more effective.
Increase Overall Employee Retention
Veteran employees mean more help, less training, and less turnover. That is what you want for your company, especially if you are striving for growth. Research from the Society of Human Resource Management found that it costs an average of $4,129 to hire an employee and more than $1,200 to train them. That's a big investment.
Better benefits can lead to happier employees that stay with your company longer. A 2017 survey from Willis Towers Watson stated that 75% of employees are more likely to stay with their employer because of their benefit or health plan program. A PEO can help with benefits and the hiring process. They work to ensure that businesses hire the right people to reduce turnover and associated expenses and that they have the resources in place to cut the costs of hiring.
Improve Your Company Culture
Instead of spending time on administrative tasks, hand that over to a PEO, and you can then work on making your employees happy and boosting your company culture. Employees who are engaged and feel like they are part of a community within their workplace are overall more satisfied—improving that vital employee retention rate.
Eliminate Your Risk of Being Non-Compliant
Finally, keep in mind that working with an HR partner means that you don't need to worry about all the little things such as completing paperwork poorly, handling employee benefits, losing important documents, or hiring/firing an employee improperly. You can rest your eyes at night knowing you did it all perfectly.
When you first start learning about outsourced HR, you'll notice many of these benefits aren't mentioned online. Rather, these are things we know from firsthand experience working with businesses who have trusted us to provide outsourced HR services.