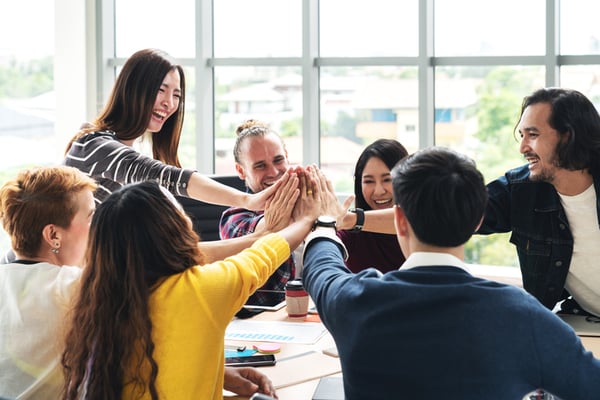 You've worked hard to build your business, ensuring a quality experience for your customers, and providing an environment where your employees can grow and thrive. We understand you value the people you serve both internally and externally, and we do too! That's why we are committed to supporting businesses that want to grow with personalized PEO services and best in class outsourced HR offerings.
Not all PEO and HR outsourcing companies are created equal, so it's critical to choose the best partner for your unique business needs and goals. We think knowing a little bit about what makes us different might be helpful…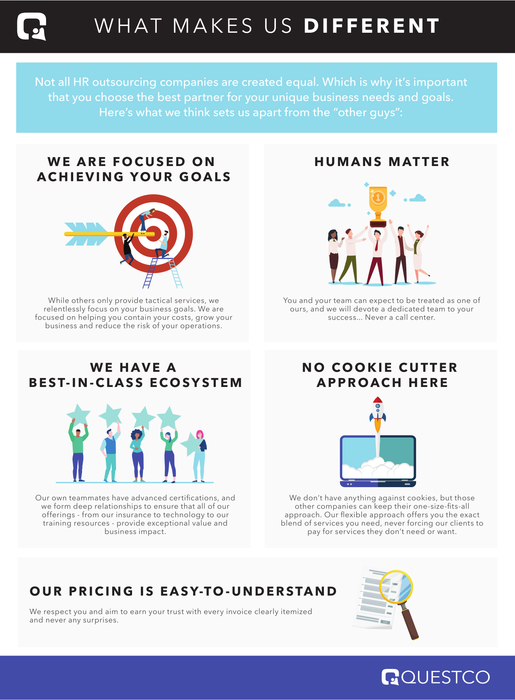 We Are Focused On Achieving Your Goals
While others only provide tactical services, we relentlessly focus on your business goals. We are focused on helping you contain your costs, grow your business, and reduce the risk of your operations.
Humans Matter
You and your team can expect to be treated as one of ours, and we will devote a dedicated team to your success. When you work with us, we treat you like part of the family. You'll always reach a friendly person who is ready to help, and you'll never be connected to a call center.
We Have A Best-In-Class Ecosystem
Our own teammates have advanced certifications, and we form deep relationships to ensure that all of our offerings - from our insurance to technology to our training resources - provide exceptional value and business impact.
No Cookie Cutter Approach Here
We don't have anything against cookies, but those other companies can keep their one-size-fits-all approach. Our flexible approach offers you the exact blend of services you need, never forcing our clients to pay for services they don't need or want.
Our Pricing is Easy-to-Understand
We respect you and aim to earn your trust with every invoice clearly itemized and never any surprises.