Your job as a construction business owner is to keep your business moving. You do that by bringing in new jobs to keep your employees busy. But small business ownership is much more than just getting new clients.
You also deal with countless compliance headaches that plague the construction industry. From worksite accidents and workers' compensation claims to payroll and benefits administration, HR administration duties quickly eat up your time.
A trusted partner with expert HR resources can give you back your time. That's why a Professional Employer Organization (PEO) might be the answer you seek to help your construction business mitigate risk while controlling costs.
What Is a PEO?
If you're like most business owners, you wear a lot of hats. You're responsible for keeping the lights on, ensuring your employees are paid, and ensuring that your company complies with all the necessary regulations. It's a lot to handle, and sometimes you may feel like you're drowning in paperwork.
But what if I told you there was a way to take some weight off your shoulders?
A Professional Employer Organization (PEO) is a comprehensive HR outsourcing solution. Beyond doing everything that dedicated payroll processors and other HR outsourcing services offer, PEOs are uniquely able to save you time and money on benefits such as group health insurance and workers' compensation.
From payroll to benefits to compliance, a PEO can help you free up your time so you can focus on running your business. That starts with managing the cost and administration of workers' compensation insurance.
Workers' Compensation Insurance
Finding affordable workers' compensation insurance coverage can be difficult. Because the construction industry has employees who more frequently suffer on-the-job injuries than other industries, your classification and experience modifier rate, or e-mod, lead to higher premiums. When you partner with a PEO, you join their master policy, giving your construction company access to the PEO's e-mod rate, potentially saving your business a substantial sum of money.
Besides reducing your workers' compensation premiums, you pay less upfront. The PEO has already paid the workers' comp deposit, so you join on a pay-as-you-go basis. Your PEO will also handle your end-of-year HR audit, saving you additional time and money.
On the administration side, a PEO adds value by responding to and handling all of your workers' compensation claims.
Accidents happen, especially in the construction industry. There is no peace of mind like having a trusted HR expert ensuring your workers comp claims are accurate and valid.
Regulatory Compliance
While construction businesses must follow many other types of compliance requirements, OSHA is one of the most pressing. Under existing OSHA regulations, each subsequent infraction carries a maximum punishment of $34,937s.
Furthermore, each violation will place you on OSHA's often updated public enforcement portion of their website. That hurts your reputation and reduces your chances of getting new clients.
So, how might a professional employer organization (PEO) assist you in avoiding OSHA violations?
In several ways, such as:
Developing OSHA-compliant training modules
Helping you prepare for and complete OSHA inspections by conducting practice inspections
Adhering to OSHA rules on-site, including safety posts
Assisting your company in understanding its rights in the event of an OSHA inspection
Having a PEO on your side may enhance your company's safety culture and decrease OSHA penalties and compliance worries.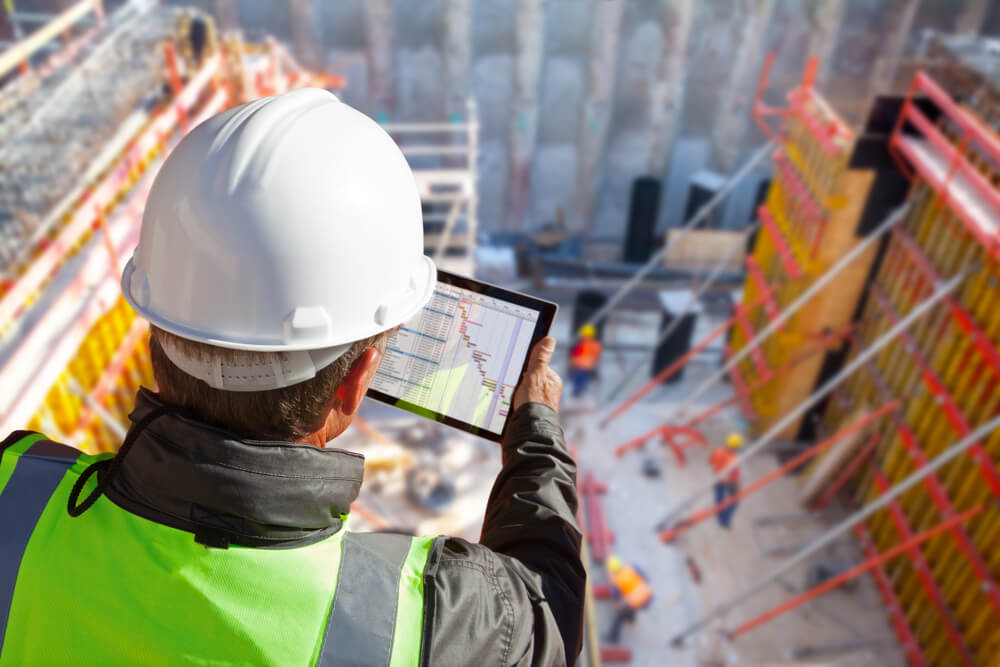 Unemployment Claims Management
Unemployment claims are time-consuming and ripe for mistakes like workers' comp claims. 
By partnering with a PEO, the HR experts can quickly and accurately handle the response to unemployment claims.
The days of hunching over complicated and frustrating unemployment claims paperwork are behind you.
Even if you have an internal HR team, they may inadvertently violate employment laws. These mistakes, while innocent, can be extremely costly and embarrassing to your company.
A PEO will also protect your business through fraud prevention. Some unemployment claims are not legitimate. The HR experts at your PEO will comb through the paperwork, ensuring every detail is correct and aggressively defending your business if a claim is not legitimate.
Risk Management
Risk management encompasses a great deal of HR work, especially in construction industry compliance. The Occupational Safety and Health Administration (OSHA) has many guidelines that must be followed. If your company or an employee is found to be in violation, costly fines can result.
Your PEO works alongside you to ensure that your company adheres to all the regulations necessary to keep your business safe. The HR experts you partner with will work with you to proactively keep your employees safe on the job by helping implement a safety training program.
Payroll & Tax Administration
The prompt and precise processing of payroll for each cycle is something that workers value greatly. However, processing payroll in-house is an uphill task that calls for close scrutiny. You are responsible for collecting employee hours, calculating compensation, adhering to regulatory requirements, filing employment taxes, and issuing taxes. Social Security, healthcare deductions, employee perks, and tax withholding are additional expenses. 
A PEO can provide comprehensive solutions for the processing of payroll and the administration of taxes, including the following:
Keeping track of pay
Payroll processing and check distribution
Deductions from wages
Payroll tax filing and preparation
PEO services provide improved cloud-based solutions that offer you and your employees simple access to critical data.
Improved Benefits
Besides salary, an essential item a company should offer is a stellar benefits package, including a health insurance plan. But delivering great benefits as a small business can be cost-prohibitive.
However, potential employees may see a lackluster offering and choose to work elsewhere. Current employees may jump ship for a better benefits package.
The solution?
Work with a PEO.
When you partner with a PEO, you gain access to their benefits master plan, negotiated at scale by experts. This relationship allows your construction company to offer better benefits at more affordable prices than you could get on your own. 
By offering a benefits package that does not break the bank, you can have a leg up on your competition.
Partner with the Right PEO
Successfully running a small business is challenging. Successfully running a small construction company is even tougher. But with the right partner, you can succeed.
A PEO can result in a positive ROI by reducing the need to hire more HR employees and enabling cost savings on employee benefits.
A PEO can prevent fraud by properly handling workers' compensation and unemployment claims and ensuring only legitimate claims get through. You even save money on workers comp premiums and retirement plans.
Outsourcing some or all of your HR needs to a PEO can be the exact push your company needs right now.
Even if you have an existing HR team, a PEO does not seek to replace them. A PEO complements in-house HR, relieving administrative burdens so your internal HR team can focus on your core business needs.