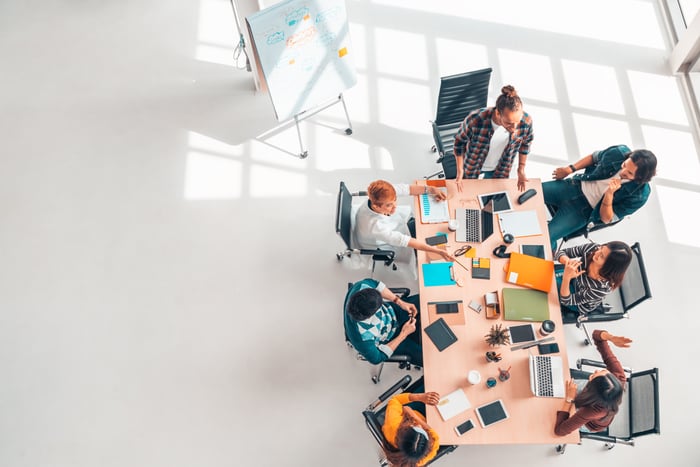 In her role as Executive Director at Bluffton Self Help, Kimberly Hall must balance the agency's ability to cost-effectively provide top-notch services for neighbors in Beaufort County with the need to provide the benefits that enable her to attract and retain employees. As a busy executive without an HR background and a mission to serve her community and employees, Kimberly recognized that the organization needed additional payroll and HR expertise.
The Board of Directors was sold on moving to a PEO when they realized a PEO model would provide better benefits to the employees at the right price. "Probably more important was the long term impact and ROI that risk mitigation would have on our organization. HR is complex, and our PEO has been phenomenal in terms of offering resources, consultation, guidance, and support," Kimberly said.
The support Questco offered extended beyond payroll. The HR consultant at Questco provided support for employee performance issues, write-ups, and terminations, as well as walking the leadership team at Bluffton Self Help through laws and necessary documentation. Since Kimberly was not an expert in South Carolina laws and regulations, the help Questco provided was invaluable and allowed her to focus her energy on providing services in the community.
Working with a PEO gave Bluffton Self Help the ability to offer a comprehensive benefits package, including health insurance, and a 401K. Questco's HR consultant also helped Kimberly refine the employee manual and benefits, including time off, holidays, and flexible schedules so they could be competitive in the marketplace. This attention to developing a competitive benefit package helps attract and retain top-notch employees.
The payroll services used go deeper than crunching out bi-weekly paychecks. Questco relieves the burden of filing quarterly payroll taxes. "I can call our PEO with any questions, and it's simple to look at things like accrued time off and other benefits-related administrative details," Kimberly adds. "It's significantly reduced the amount of time I spend on paperwork, and our employees love the convenience of accessing everything via Employee Portal."
Kimberly says she believes non-profits can benefit from using a PEO. "It provides you with access to professional HR, benefits and payroll services that are usually only available within larger organizations, and the risk mitigation alone gives me peace of mind just knowing that I have expert guidance."
Questco offers a comprehensive set of services and a flexible approach, providing each client with the exact services they need. We would welcome an opportunity to show you how we can bring the skill and scale of outsourced HR, payroll and benefits to support your organization. Call or set up a consultation today.