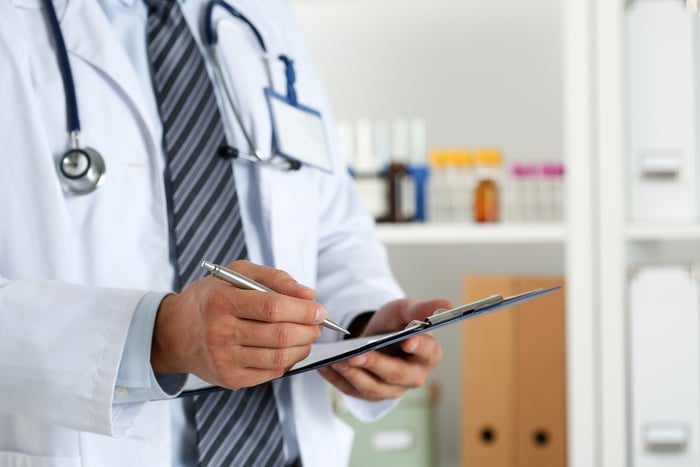 When it comes to attracting and retaining employees, health insurance benefits can make all the difference. In fact, according to the AICPA, 80 percent of people surveyed said they would choose a job that offered benefits over a position that offered a higher salary and no benefits.
Likewise,
Glassdoor
reports that more than 60 percent of job seekers look at employee benefits before salary when researching new jobs, and
Randstand US
reports that 42 percent of employees have considered leaving a job because of poor benefits.
Of the possible benefits your company could offer, healthcare is one of the most important.
According to Glassdoor, 40 percent of employees rank health insurance as the most crucial benefit of all, above bonuses and vacation time. Another survey conducted by Willis Towers Watson found that more than 45 percent of employees chose an employer based on health benefits, and 55 percent of those surveyed chose to stay with their current employer because of health benefits.
These statistics show just how important health plan benefits can be for both hiring and employee retention. Nonetheless, many companies struggle with this issue.
Obstacles Companies Face
Offering a high-quality health plan is essential if you want to attract and keep the best talent in the field. Unfortunately, if you are operating a small or medium-sized business, offering a competitive benefits package can be a challenge. Larger companies and corporations can secure better health plans for their employees for less money, as they have greater purchasing power. For a smaller company with fewer employees to offer the same type of plan, more investment is required. Because smaller companies cannot always afford to pay more for superior plans, they are often forced to offer less attractive health benefits.
When an employee is choosing between a larger company that offers a comprehensive health plan and a smaller company that can't compete, the choice is simple. The employee will choose the job with the larger company, and the smaller business will miss out.
How a PEO Can Help
Small and medium-sized businesses can offer better health plans to their employees with the help of a Professional Employer Organization, or PEO. This professional third-party organization handles all of your HR needs, including workers' compensation, payroll, benefits, and compliance. When you are outsourcing your HR to a PEO, you have access to all of the PEO's resources, connections, and buying power. This relationship gives your business a better package for a lower price, making your company more competitive in the job marketplace.
PEOs are increasing in popularity among businesses as a simple solution to help you recruit and retain the top employees. In addition to helping you secure better health insurance benefits, a PEO will also streamline your HR tasks, making them more efficient and effective. A PEO can save you money, give you peace of mind, and free up your time to focus on more important activities. Make sure your health plan is helping your recruitment and retention, not hurting it.
ABOUT THE AUTHOR: