Passwords are a universal but crude method of securing software and sensitive information. Along with common problems like easy-to-guess passwords and infrequent changes, many people also use the same password across different personal and professional accounts.
In fact, over two-thirds of Americans use the same password to protect multiple accounts. This is particularly problematic for HR professionals working within various platforms daily. Not only can password fatigue compromise security, but logging in manually across each platform is time-intensive, tedious, and inconvenient.

What Is Single Sign-On?
Single sign-on (SSO) services authenticate users and allow access to multiple platforms through a single login screen. Through SSO, users don't have to create a login for each platform and then log in to each separately. Instead, they can log in once and use all the tools associated with that SSO service.
Think of it like logging into a network computer or an intranet. Users can access all programs on that computer or intranet from that single point. With SSO, employees have secure, versatile logins for remote and in-office work.
Single sign-on systems create an authentication token every time a user signs in. That token notes that the user has a verified account and gives the user access to all of the programs to associated apps. Not only does this make access secure and convenient, but it also organizes the user's tech stack within a set portal.
Another critical function of single sign-on is resolving the barrier to integration and app-level communication that two-factor authentication can introduce. Many secure cloud-based tools implemented a two-factor authentication model years ago: users would sign in, receive a verification code on their phone or email, and then enter the code.
This was great for security, but it can interfere with integration APIs. Single sign-on allows users to securely bypass this step while still using two-factor authentication at the single login point.
What Are Some Different Types of HR Software?
HR departments are particularly vulnerable to the risks of separate password-protected systems—there are just so many apps and tools that HR professionals have to use. Some of the most common types of HR software programs include:
Each of those categories has multiple different software options an organization might use. Each one provides users access to information that must be protected (especially personally identifiable data and financial details).
Additionally, many HR professionals access several different programs just for a single project. Requiring distinct logins each time is cumbersome and tedious. It could also encourage users to write down their passwords or opt for ones that are easy to guess.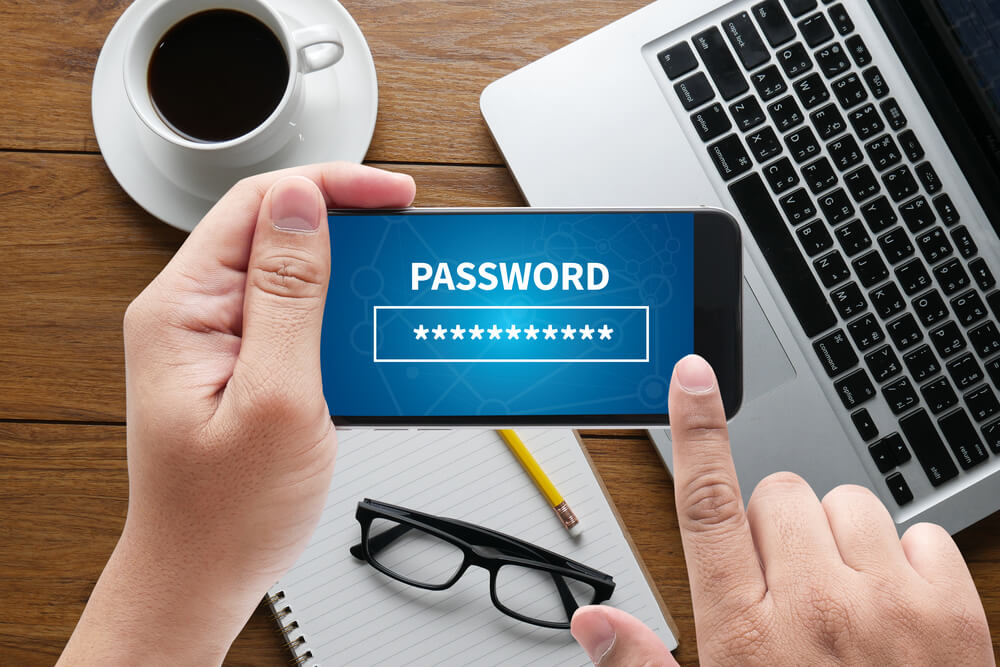 How Does SSO Improve HR Software?
Implementing SSO "cleans up" the day-to-day operations that rely on the HR tech stack. Users can simply log in through the SSO service in the morning and open and close all the programs they need throughout the day. Individual users will already see the convenience this promises. Organizations will also see immediate benefits from making the switch. Four key benefits of SSO in HR tech stacks are:
Increased Accuracy
Earlier, we discussed the benefits of single sign-on for allowing integration. HR professionals may work on accounts for applicants and employees across multiple platforms. If an employee receives a raise, this information must be entered into their employee records and payroll.
If a different employee changes their 401(k) contributions, that change must be reflected in the benefits app and payroll. Without single sign-on, HR teams would have to re-enter data on each platform, drastically increasing the risk of human error, conflicting information, and costly mistakes. 
Enhanced Security
IT directors and administrators who implement single sign-on services have direct control over the programs that are tied to the platform. The login will only provide authentication tokens to qualified programs, and there will also be data logs about who entered what programs. This tight control and ongoing monitoring capabilities protect sensitive data.
Because users won't have to remember dozens of passwords or use a potentially unauthorized password manager, organizations reduce the risk of hacks and data theft.
Eases Administrative Burdens
HR professionals can use single sign-on portals to easily access all the tools they need in one place, reducing administrative burdens and costs. This minimizes drag from task-switching and time wasted logging into additional tools. Your team can access paystubs, 401(k) and benefits enrollment details, W2s, and more from a single, well-protected space.
Improved Productivity
Single sign-on facilitates faster work. Employees won't have to enter the same information across different programs repeatedly. They won't be logging into programs, trying to remember passwords, or waiting for a password reset once they forget a password. Instead, users can simply sign in once and get to work.
Get an Integrated System, Not System Integrations
Manual integration through APIs or file transfer protocol (FTP) can offer some of the conveniences of single sign-on, but it's an incomplete solution.
Instead of making do with manual solutions or considering an expensive switch to a comprehensive tech stack through a third-party vendor, you can implement single sign-on as part of an integrated HR solution. Professional employer organizations (PEOs) can provide single sign-on as part of their services. You get entirely integrated HR software without the traditional security risks of multiple passwords across a big tech stack. 
Please note that the information presented above is not intended to be specific, technical, or professional advice. Our aim is to educate and provide insight into relevant topics.