On March 31, 2022, a court ordered Gravity Diagnostics, LCC to pay $450,000 to an employee after he filed a lawsuit under Kentucky Revised Statutes Section 344.04 which prohibits employers from terminating an employee who qualifies as an individual with a disability.
The employee had informed the employer that he suffered from an anxiety disorder that a birthday party would trigger. After his panic attack during the party, the employee's supervisor confronted the employee about his reaction to the birthday party. That confrontation caused him to suffer another panic attack. Three days later, Gravity Diagnostics, LCC dismissed the employee, stating that the employee's termination resulted from the reaction of other employees who witnessed the panic attack and feared for their safety.
The jury found that the anxiety attacks were a disability and that the employer failed to provide reasonable accommodation for his disability. The jury's $450,000 award included $120,000 in lost wages and benefits, $30,000 in future wages, and $300,000 for mental pain and anguish. The court also awarded attorneys' fees and court costs to the employee.
Employers need to take mitigating steps to avoid these types of damage awards. Staying up-to-date with regulatory compliance changes is essential. In addition, employers should review training processes and discrimination policies that emphasize to employees how a nasty comment or denial of reasonable accommodations can mean hundreds of thousands of dollars in court awards.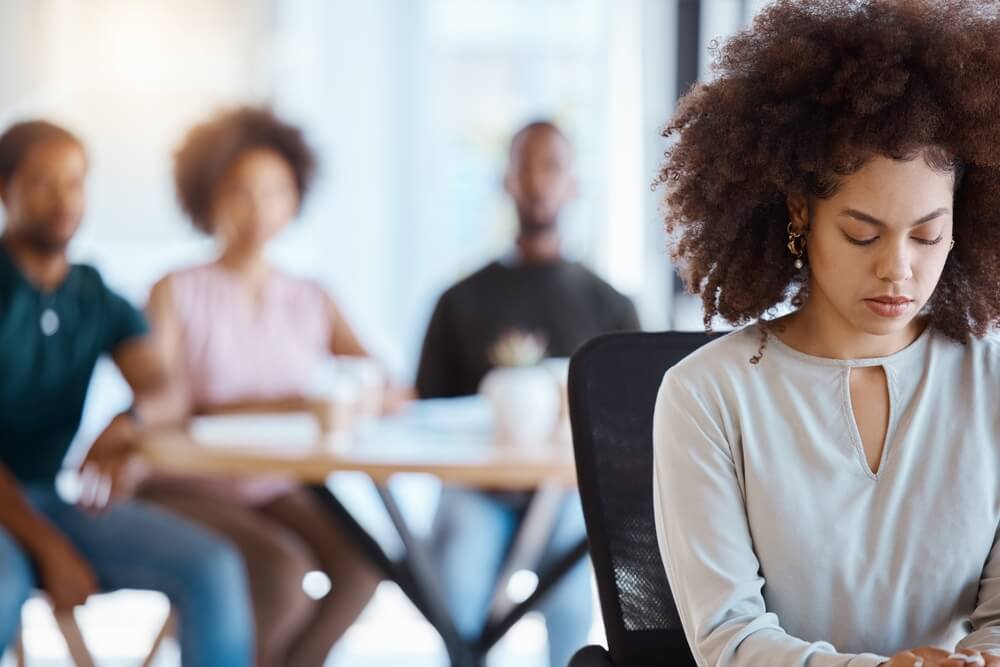 Toward that end, it is essential to understand how mental health discrimination cases arise.
The following briefly describes five types of employment discrimination cases:
Denial of reasonable accommodation
Termination due to mental health
Discriminatory decisions during hiring
Harassing statements about mental health
Denial of career advancement or opportunities
The sections below provide brief illustrations of each kind of discrimination.


Denial of Reasonable Accommodations
The term "reasonable accommodation" in the workplace refers to a modification to the workplace environment or the job requirements that make it possible for a qualified employee with a disability to perform their duties.
This may be special equipment or an adjustment to work schedules or responsibilities. Reasonable accommodation is not limited to the performance of an essential job function. The court in EEOC v. Kaiser Foundation Health Plan of Georgia, Inc. held that non-discrimination in the workplace under the Americans with Disabilities Act (ADA) means reasonable accommodations that provide employees with:
Access to their workplace, and
The ability to enjoy the benefits and privileges that other employees enjoy.
In EEOC v. Greektown Casino, the EEOC filed a discrimination lawsuit under the ADA. The case charged that the casino refused reasonable accommodation to an employee's request for four additional weeks of leave following an anxiety-related incident when he collapsed on the job. Greektown Casino denied the request and dismissed the employee after he exhausted his Family and Medical Leave Act (FMLA) leave.
In a consent decree that settled the lawsuit, Greektown Casino agreed to pay $140,000 and to retrain all employee supervisors and Human Resources (HR) employees regarding the requirements of the ADA.
Termination Due to Mental Health
According to the EEOC, the ADA requires that employers base their employment decisions on employee qualifications for the job, not on stereotypes about a particular disability. Non-compliance with HR requirements can mean costly penalties.
In EEOC v. Ranew's Management Company, the EEOC filed a discrimination complaint against the employer for denial of the employee's request to return to work after taking approved weeks of leave due to a severe depression diagnosis. After six weeks off, the company's CEO dismissed the employee from staff despite his doctor's approval to return to work and his desire to return to work. The CEO said he could not trust the employee to do his job. The company will pay $250,000 to settle the case.
Discriminatory Decisions During Hiring
The ADA requires employers to make non-discriminatory decisions during hiring. That means compliance with federal law in hiring qualified individuals with disabilities, including those who need a job coach.
In EEOC v. Party City Corporation, the EEOC filed suit against the national party retailer for discrimination during the hiring process. The job applicant was on the autism spectrum. When she applied for a sales position at Party City's location in Nashua, New Hampshire, she was accompanied by an Easter Seals employee as her job coach. When the hiring manager discovered the applicant requested the job coach as an accommodation, the manager disparaged previous hires with job coaches. The manager became disinterested in the applicant's qualifications or the limited role of the job coach.
The ADA requires that employers consider disabled job applicants based on their qualifications, not on degrading or humiliating disability stereotypes. As a result of the EEOC's lawsuit, Party City entered into a three-year consent decree with the EEOC that requires Party City to:
Pay $155,000 in penalties;
Not discriminate against applicants with job coaches;
Revise its reasonable accommodation policies and procedures to improve its compliance with the ADA;
Train HR employees on the new policies and distribute the policy to all employees;
Report to EEOC on all denials of employment to applicants with job coaches; and
Provide copies of the consent decree to all employees in the New England region.
Harassing Statements about Mental Health
The ADA requires that all employers provide a workplace free of discrimination and harassment, including verbal harassment, based on an employee's mental health condition. 
In EEOC v. Mine Rite Technologies, the EEOC filed suit against an employer for verbal harassment of a veteran with PTSD. The harassment included calling the veteran employee a "psycho" and referring to his once-a-week therapy sessions as "Psycho Thursday."  The employee eventually resigned to avoid further abuse.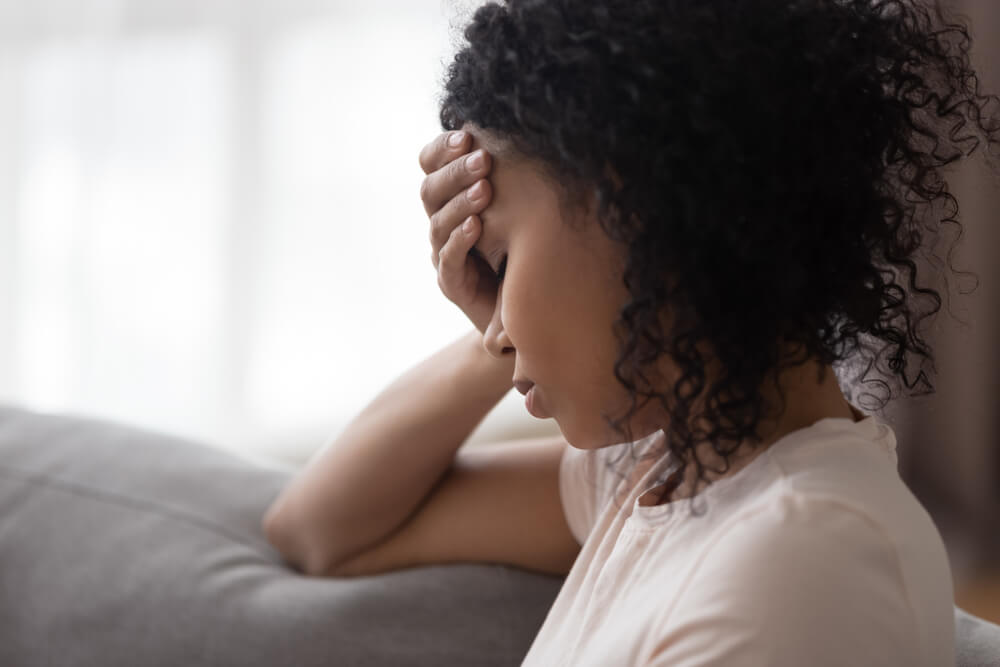 In addition to $75,000 in penalties for violation of the ADA, the consent decree requires Mine Rite Technologies to:
Not discriminate based on disabilities;
Create and adopt non-discrimination equal employment policies; and
Train its employees on the new non-discrimination policies and practices; and 
Provide a letter of apology to the veteran employee and a letter of recommendation.
Denial of Career Advancement or Promotion Opportunities  
Stripping disabled employees of their job duties, demoting, and paying less are all considered discriminatory practices under the ADA. In EEOC v. Interconnect Cable Technologies Companies, the EEOC filed the lawsuit in the U.S. District Court for the Middle District of Florida, Tampa Division. The lawsuit alleged that the electronics manufacturer discriminated against an employee following her hospitalization for a major depressive disorder.  When she returned to work following her release from the hospital, the manufacturer took away her existing job, demoted her to a lower level, and cut her pay.
The resulting consent decree ordered Interconnect Cable Technologies Companies to:
Pay $35,000 in penalties and fines;
Appoint an ADA coordinator;
Develop and implement non-discrimination policies regarding disabilities;
Conduct non-discriminatory training for all employees;
Post a notice on the worksite about the lawsuit; and
Submit written reports to the EEOC annually.
How to Prepare Reasonable Accommodations
Employers are primarily familiar with providing reasonable accommodations to employees with physical disabilities. It's not as easy to see how to make reasonable accommodations for employees with mental health disabilities. 
Most reasonable accommodations require "minimal cost and a small investment of time and planning." In addition, most reasonable accommodations:
Permit employees to return to their jobs after disability leave;
Lower lost productivity costs; and
Improve recruitment and help retain valuable employees.
Employees with mental health disabilities require reasonable accommodations based on their individual situations. That means the planning and implementation process should include input from the employee with the disability. Examples of reasonable accommodations include flexibility in operations related to;
The individual workplace;
Work schedules;
Sick time, leave, vacations, expanded administrative leave for therapy and other appointments;
Breaks according to the individual's needs instead of on a schedule and including coverage during breaks; and
Beverages and food permitted at workstations as necessary; and
Job coaches.
Other accommodations include:
Modification of job duties,
Assistance in job training and orientation activities; and
Training managers and employees in the non-discrimination requirements of the ADA and compliance with regulatory guidance.
Final Thoughts
By understanding and acknowledging the five types of mental health discrimination discussed in this blog, employers can take the necessary steps to create a more inclusive, supportive, and nurturing work environment.
Encouraging open communication, offering mental health training to managers and employees, and providing reasonable accommodations can help combat discrimination and foster a culture of understanding and empathy.
Please note that the information presented above is not intended to be specific, technical, or professional advice. Our aim is to educate and provide insight into relevant topics.