The concept of working from home has long been a familiar one. Traditionally, a small percentage of employees have engaged in remote work, often in roles considered less critical to the organization's overall success. However, recent data from 2022 indicates a significant shift, with nearly 35% of employees now able to work from home full-time and an additional 23% able to do so part-time.
Research has shown that remote workers can be up to 47% more productive, attributable to fewer sick days, a quieter and more convenient work environment with fewer interruptions, and the elimination of daily commutes. While employee productivity is an important factor to consider, it is essential to shift the focus toward maintaining and improving the mental health of remote workers.
To keep employees in peak mental health, you must surpass the three most significant obstacles to successful remote work:
Communication and Collaboration
Isolation and Loneliness
Work-Life Balance

Communication and Collaboration
Effective communication and collaboration are vital to the success of any organization. However, a remote workforce presents exceptional communication and collaboration challenges.
Since employees aren't in the next office or cubicle, getting quick answers to questions or having impromptu conversations is harder. There is less opportunity for face-to-face interaction and teamwork with a remote workforce, so it becomes more challenging to maintain a sense of camaraderie.
The solution to overcoming the communication and collaboration obstacle is establishing clear communication channels, including email, instant messaging, video conferencing, and phone calls. Your entire team should know what communication channels are available, how to use them, and when they should be used.
Set clear expectations for how often team members should communicate and encourage regular check-ins with each other, whether for project updates or just to say hello. Encourage your employees to use video conferencing more often. Video conferencing can improve communication and collaboration because it's easier to convey and understand a message when you can see the speaker's facial movements and gestures.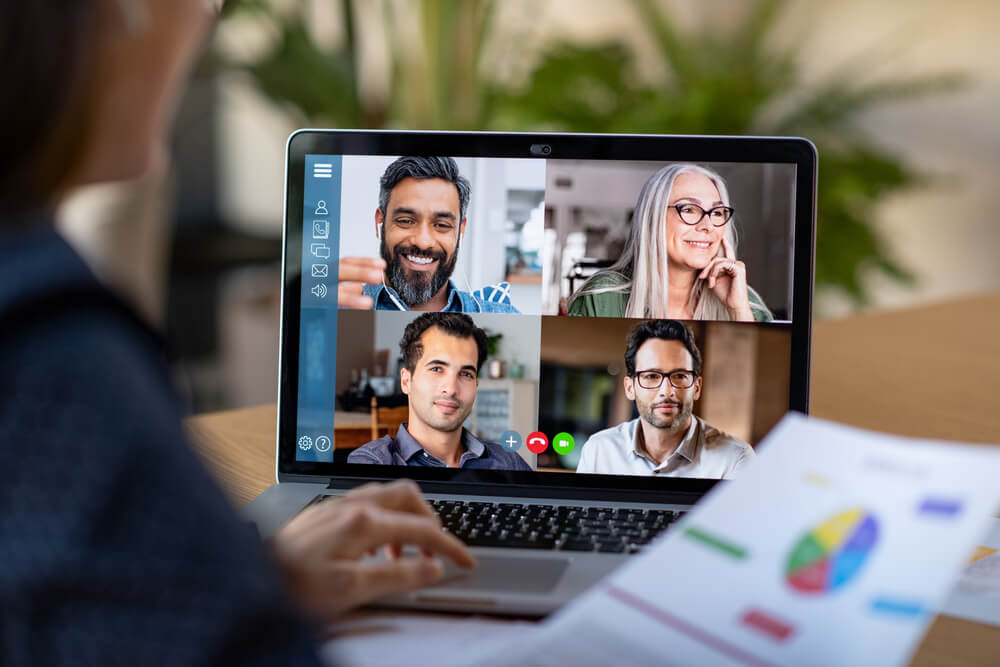 Isolation and Loneliness
Employee isolation and loneliness are the second most significant obstacles to successful remote work. Working from home and being alone instead of in an office can feel lonely, especially for employees who live by themselves.
You can help your employees overcome this challenge by fostering a sense of community. For example, encourage your remote work staff to build relationships with colleagues by participating in online forums, social media groups, and virtual communities.
You can create opportunities for virtual socializing by setting aside time during the day to offer online team-building activities, virtual coffee breaks, or online games. In addition, by providing employee benefits that include resources and support, such as access to counseling services, online support groups, or wellness programs, you will demonstrate your commitment to the well-being of your employees.
Work-Life Balance
Finally, one of the biggest obstacles for many remote workers is establishing and maintaining a healthy work-life balance. Unfortunately, when employees work from home, their workspace is where they traditionally relax after work, and the boundaries between work and personal life can become blurred.
One of the reasons remote workers are more productive is because, on average, they have a workday that is 8.2%, or 48.5 minutes, longer than employees who come to the office. These extra work hours are because there's no distinct start or end of the workday like when an employee works in an office.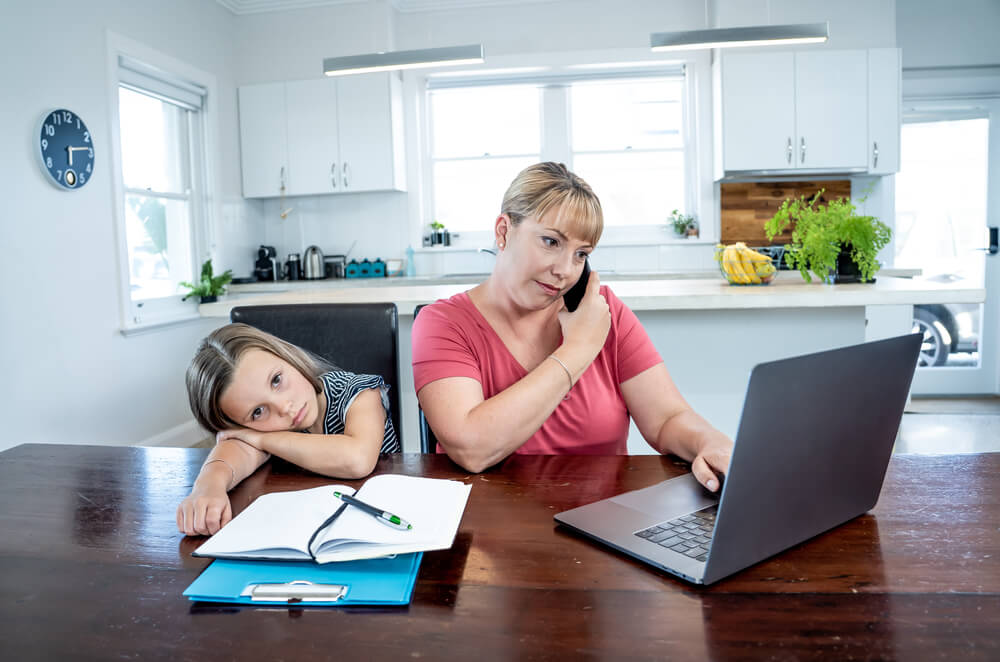 You can help your remote workforce maintain a healthy work-life balance by setting expectations and goals appropriately. Ensure the leaders in your organization judge individuals based on outcomes rather than the number of hours they work, and don't incentivize people to be online 24/7.
Discourage leaders from sending messages at all hours because that prompts employees to answer at all hours. Likewise, be wary of scheduling meetings outside of regular work hours, even if you know employees are likely to be available.
Finding the perfect work-life balance can be challenging. When you work from home, the workday can become a slippery slope, and it's vital to your employees' well-being to protect their work-life balance.
Making Remote Work... Work
For years, many organizations believed workers would be less productive working remotely. However, numerous studies suggest that the opposite is true when an organization can overcome three major mental health obstacles.
Building a successful remote workplace requires a change from the traditional thought processes of many organizations. New and innovative methods are needed to overcome communication and collaboration challenges. Since employees no longer share lunch or time around the proverbial water cooler, you must take steps to help employees deal with the isolation and loneliness that working from home can cause. And finally, it's vital to respect your employee's time and help them to create a healthy work-life balance.
Please note that the information presented above is not intended to be specific, technical, or professional advice. Our aim is to educate and provide insight into relevant topics.